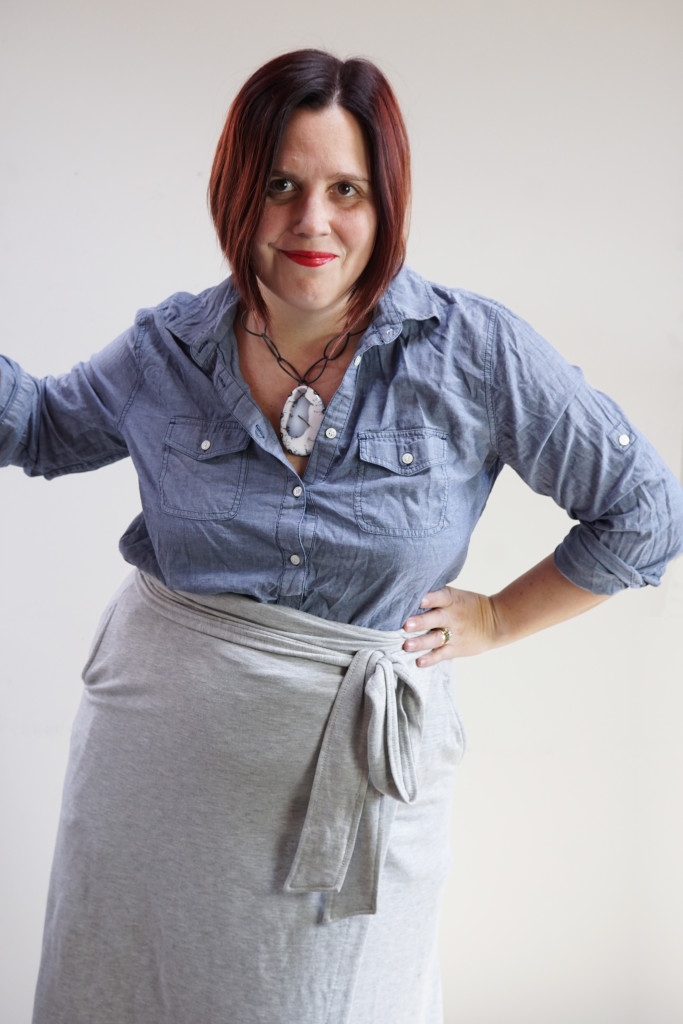 Ever since I wore the plaid shirt over the wrap dress, I've been wanting to make a wrap skirt with the same cut as the dress. But since I've still got two more days in the challenge where I have to wear the dress (and haven't had the time to sew a skirt anyway), I decided just to see if I could fold the dress in on itself and wear it as a skirt. (Without it looking too lumpy!)
The result is that I was able to wear it as a skirt with this chambray tunic. (Which would have never fit over the bulky sleeves of the wrap dress.) It's exciting to think that, even 29 days into this challenge, I'm still coming up with new ways to wear this dress!
And I just love how the cool tones in the stone in this bold Contra necklace work so well with the chambray shirt!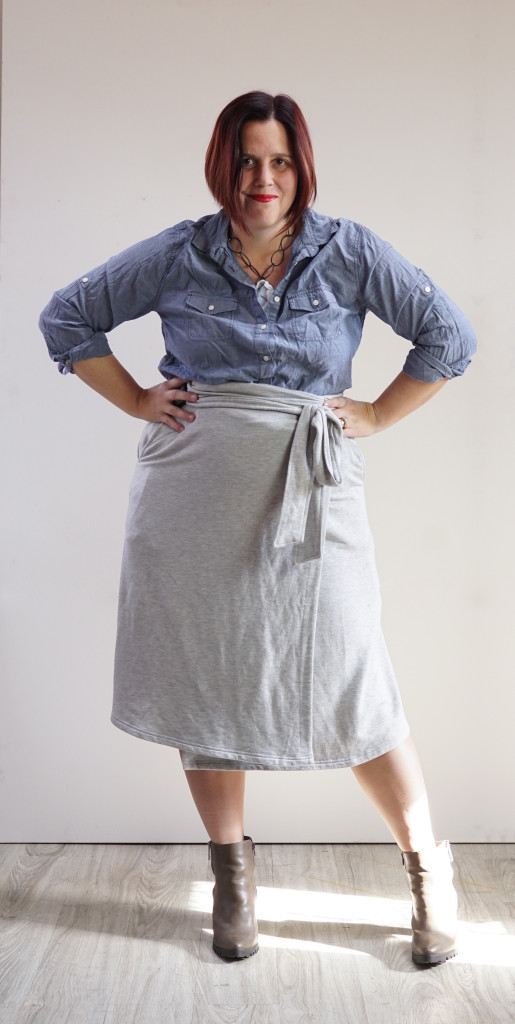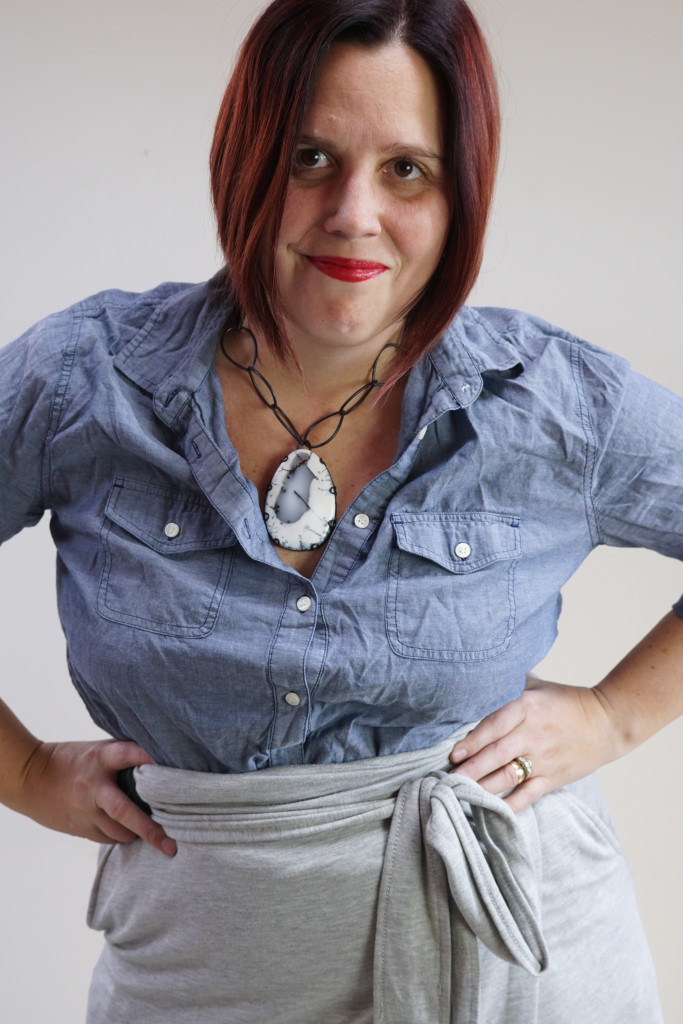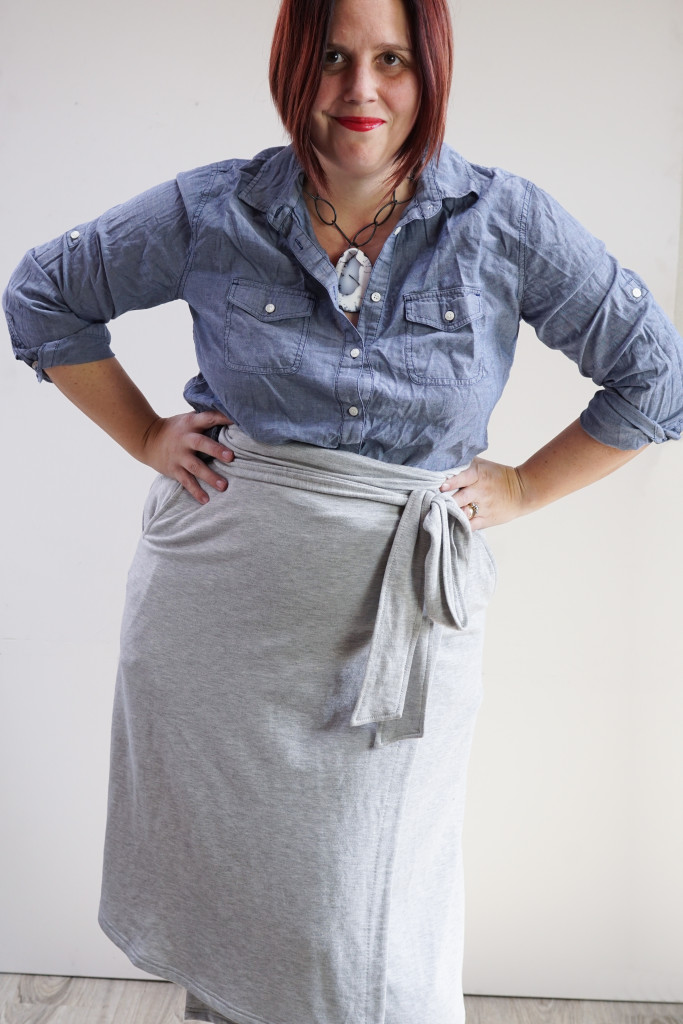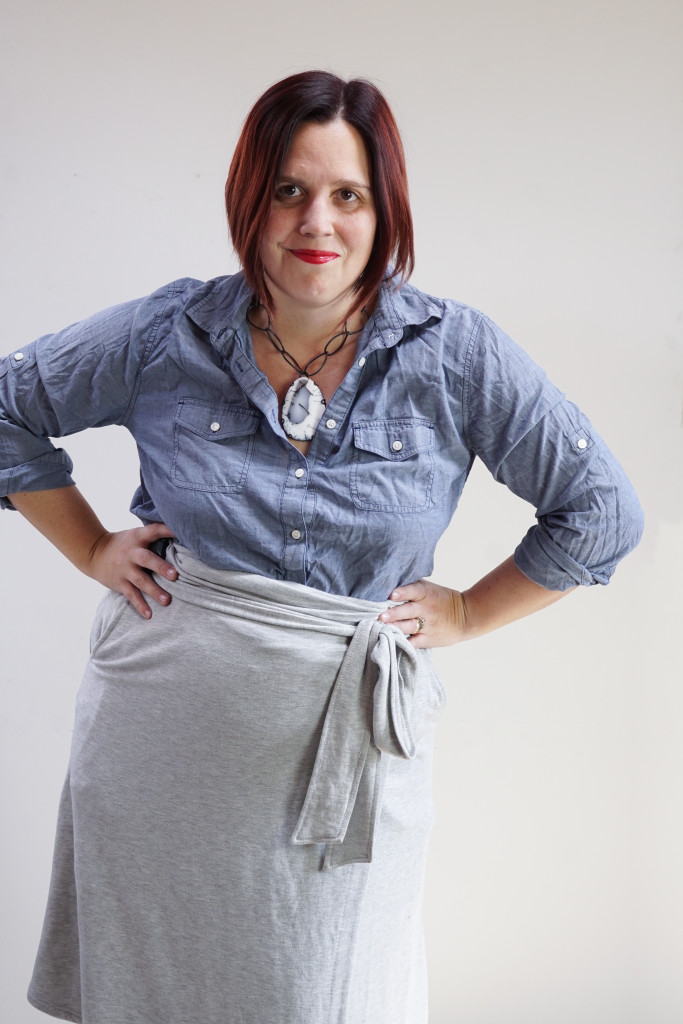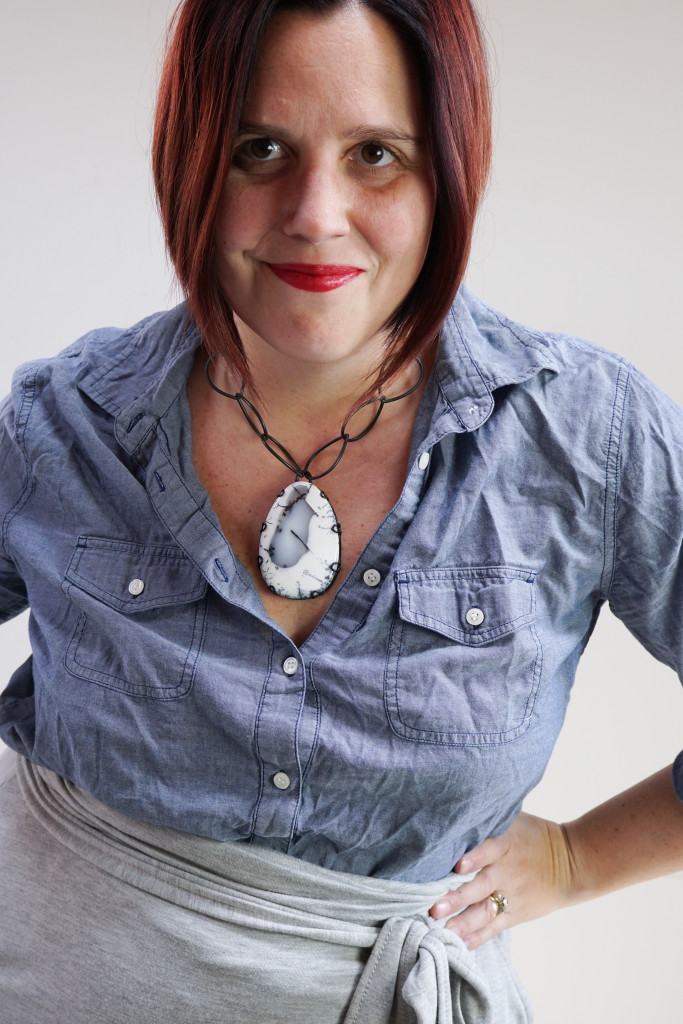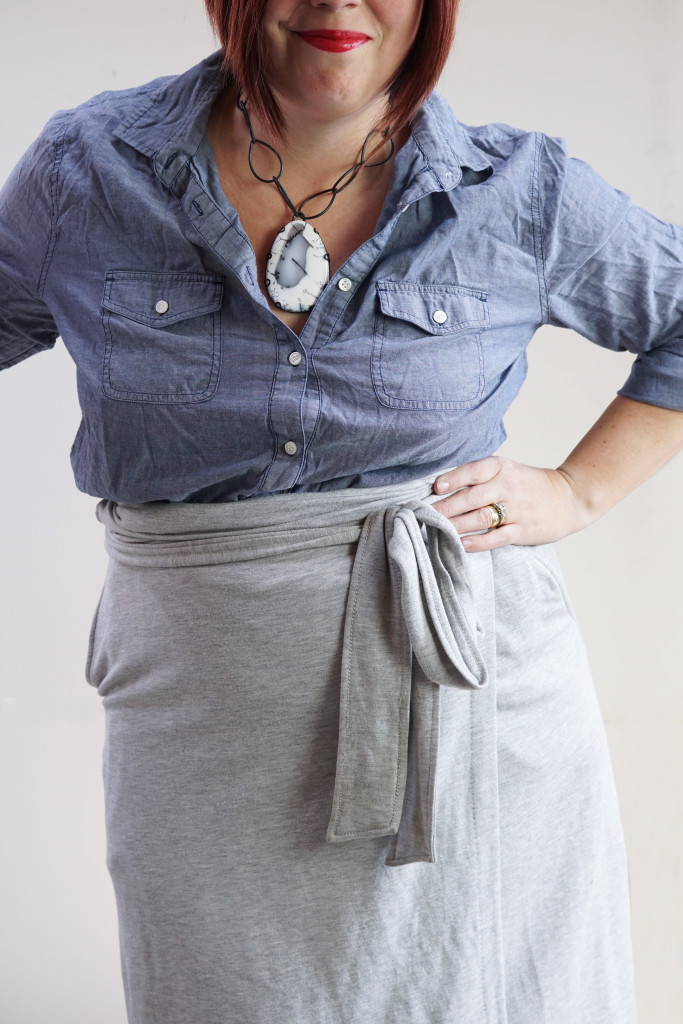 About the challenge: I'm styling this grey wrap dress a different way every day for thirty days. Read more about the challenge (and how I'm aiming for creative style with constraints) in this post.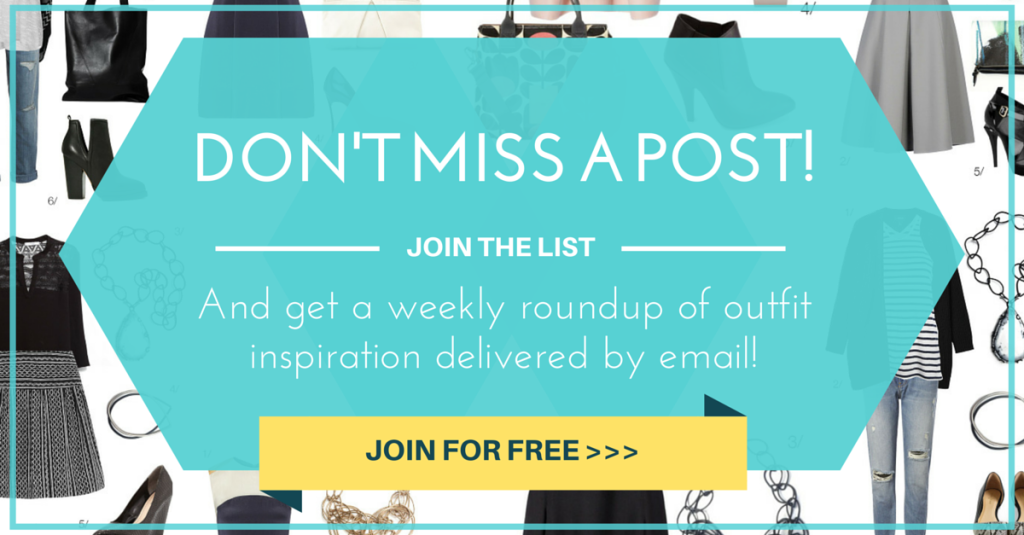 Never miss a post! Get a weekly roundup full of style tips and outfit inspiration delivered by email! Click here to join!